Alex Pagulayan - 9 ball Pool Player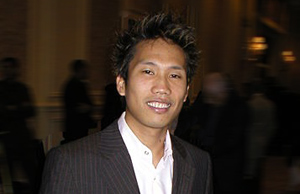 Alex Pagulayan whose full name is Alejandro Salvador Pagulayan was was born in 1978 in Cabagan, Isabela, in the Philippines. When Alex was 13 years old, his parents emigrated to Canada and so he was in fact raised in Toronto, in that country. Pagulayan's father was the manager of a pool hall which obviously had a great influence on him in his formative years. The most noticeable trait in Paraguay's character is a chilled out relaxed temperament and audiences tend to love him because of the friendly way he interacts with them.
In 2004, Alex relocated to the Philippines but he still officially keeps a mailing address in Canada. In March 2007, someone asked him in an interview where he actually lives or calls home and his typically jokey reply was "My suitcase. Yes. That's where I live right now - out of my suitcase!" In his spare time, Alex very much enjoys playing poker, chess and basketball.
Achievements in 9 ball:
2007 World Summit of Pool
2006 Philippine National Champion
2005 Philippines Snooker Team Gold Medal, SEA Games
2005 US Open 9 ball Championship
2005 Derby City Classic Ten-ball Ring Game Champion
2005 SML Entertainment 9ball Champion
2004 WPA World 9 ball Championship
2003 Joss Tour Grand Final Winner
2003 Carolinas Open 9 ball Division, Goldsboro, North Carolina
2003 IBC Western Canadian Open
2002 World Pool Trickshot Champion